Supporting resiliency and refuge 
The Dene Tha' First Nation has long been connected to Bistcho Lake and the surrounding region.
Just as it's an important ecological region, it continues today to be an important cultural, spiritual, and harvesting place for the community. 
Bistcho Lake is known to Dene Tha' as Mbecho. Many Elders point to Mbecho as an ancestral place to which all living Dene Tha' have a connection.
Surrounding the lake, there are thousands of hectares of wetlands, peatlands, boreal forest and the most extensive undisturbed lacustrine habitat in Alberta.
Protecting the Bistcho Lake region
The Dene Tha' First Nation are restoring balance in the Bistcho Lake area and working towards long-term conservation. Every project aims to protect the heritage and ecological integrity, while fostering deeper connections with the lands.
Creating an Indigenous Protected and Conserved Area
An Indigenous Protected and Conserved Area can formally conserve and protect part of the Dene Tha' traditional territory. The Dene Tha' First Nation has a plan to create an IPCA in the Bistcho Lake region and share our knowledge through cooperative management.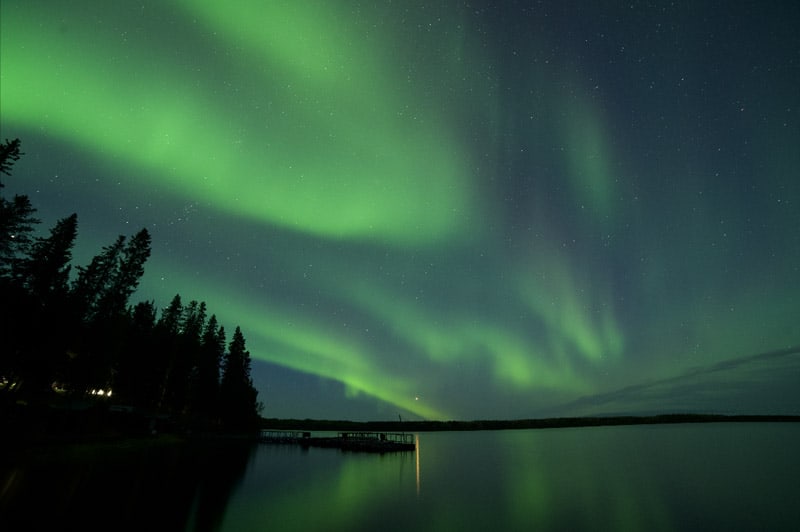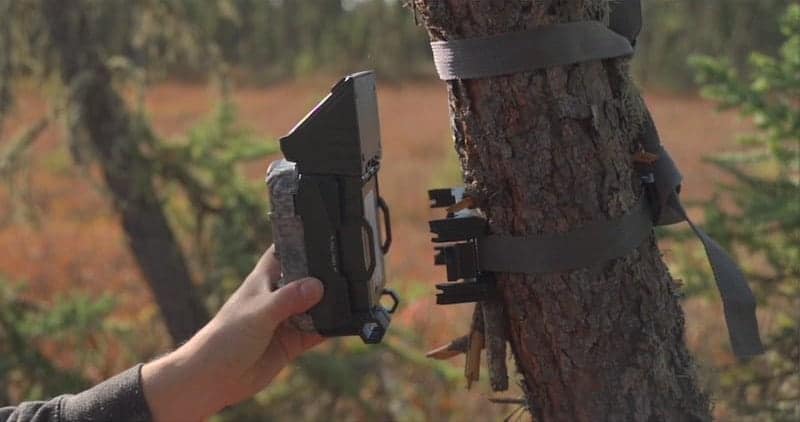 Environmental Monitoring
Our innovative environmental monitoring program collects, manages and documents traditional and western scientific knowledge through a mobile app.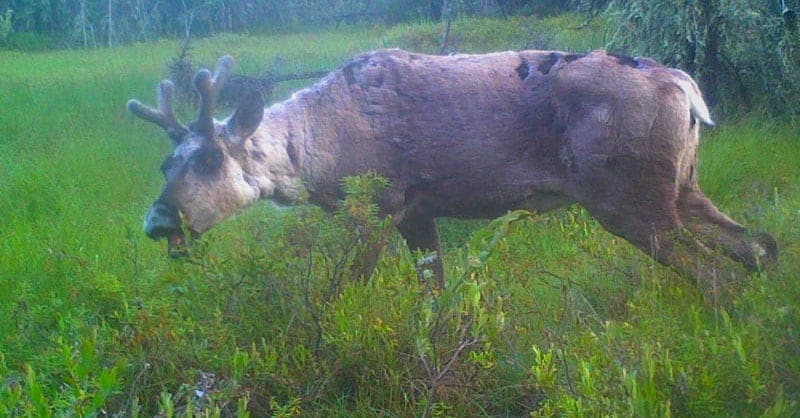 Caribou Monitoring
We monitor caribou and other wildlife in the Bistcho region with a network of remote cameras. The locations of the cameras have been determined based on traditional knowledge of historical caribou behaviour.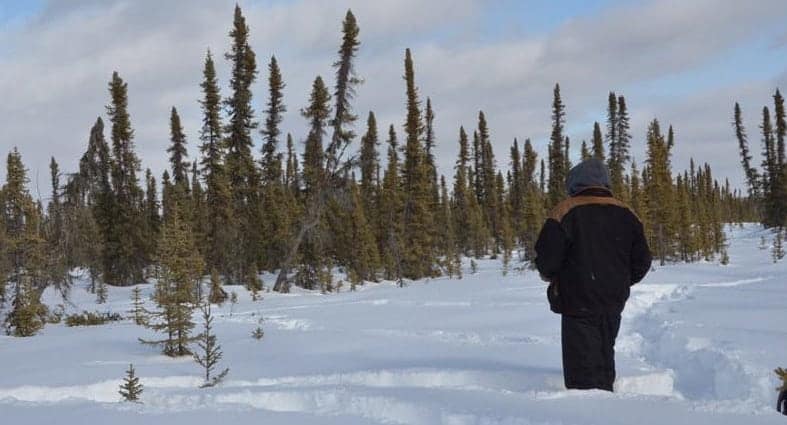 Guardians Program
Guardians are the eyes and ears on the ground that monitor, protect and foster connections between the lands and people within and beyond the community.
Learn more about our projects.