An Indigenous Protected and Conserved Area in and around Bistcho Lake is an opportunity to formally protect and conserve the region.
These are the steps toward that vision.
The Bistcho Lake area is an extremely important cultural, spiritual, and harvesting place for the Dene Tha' First Nation. It is located within the Dene Tha' traditional territory in northwestern Alberta. 
Many band members and Elders have noted the great cultural importance – and need for its long-term protection and conservation – of Bistcho Lake.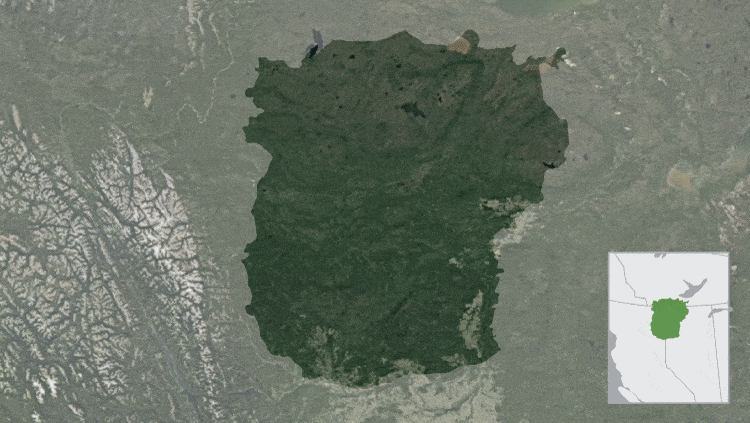 Dene Tha' Traditional Territory
Indigenous Protected and Conserved Areas (IPCAs) are a model of land management that supports both conservation and Indigenous use of the land.
An IPCA at Bistcho Lake is possible under current legal frameworks that protect areas that are important to Indigenous Peoples. It will be a model for reconciliation, inclusion and conservation.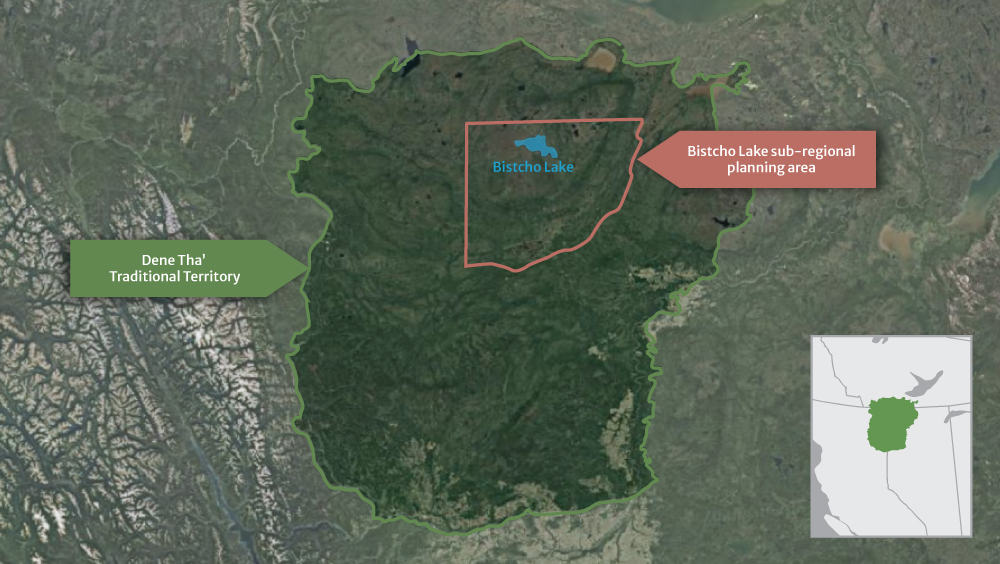 An IPCA is proposed around Bistcho Lake in northwestern Alberta, within a portion of the Bistcho Lake sub-regional planning area. 
The Dene Tha' (or People Common to the Territory, or Common Peoples) are currently divided into three separate communities located in Northwest Alberta – Bushe River, Meander River, and Chateh (formerly known as Assumption).
The Canadian Parks and Wilderness Society (CPAWS) is Canada's only nationwide charity dedicated solely to the protection of our public land and water, and ensuring our parks are managed to protect the nature within them.
CPAWS Northern Alberta has championed the protection of Alberta's diverse natural heritage since our establishment in 1968 as one of the first regional chapters.
CPAWS Northern Alberta is staffed by a diversity of Albertans with a passion for the outdoors and Alberta's wilderness, and supported by members and donors across the province. We work collaboratively with provincial and federal governments, industry, Indigenous Peoples, and others to provide landscape-scale, science-based support and advice for the protection and proper management of our parks and wilderness areas.

The conservation and management of the Bistcho Lake region cannot wait until it is formally protected. See our projects.