The Dene Tha' First Nation have long been connected to Bistcho Lake and the surrounding region and continue to practice their traditional activities on the land today. Conserving the region as a wilderness protects its natural and cultural diversity.
Bistcho Lake is known to Dene Tha' as Mbecho. Many Elders point to Mbecho as an ancestral place to which all living Dene Tha' have a connection. It is a place with many permanent villages and seasonal camps, wagon trails, fishing places, burials and sacred places.  
The name of the lake, Bistcho, means Big Knife in Dene. It is the third largest freshwater lake entirely in Alberta and found within the Cameron Hills (Nagah Y'i in Dene Dhah).
Surrounding the lake, there are thousands of hectares of wetlands, peatlands, boreal forest and the most extensive undisturbed lacustrine habitat in Alberta.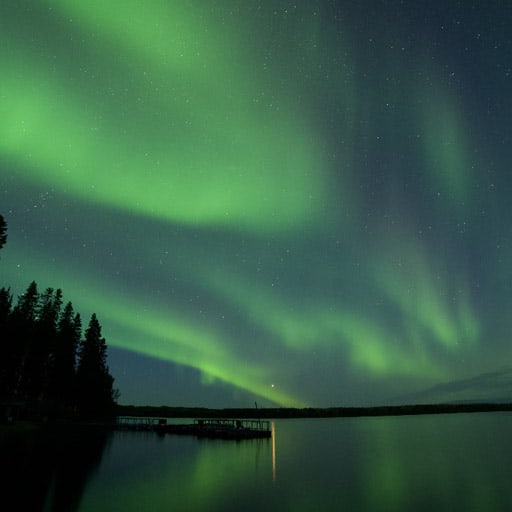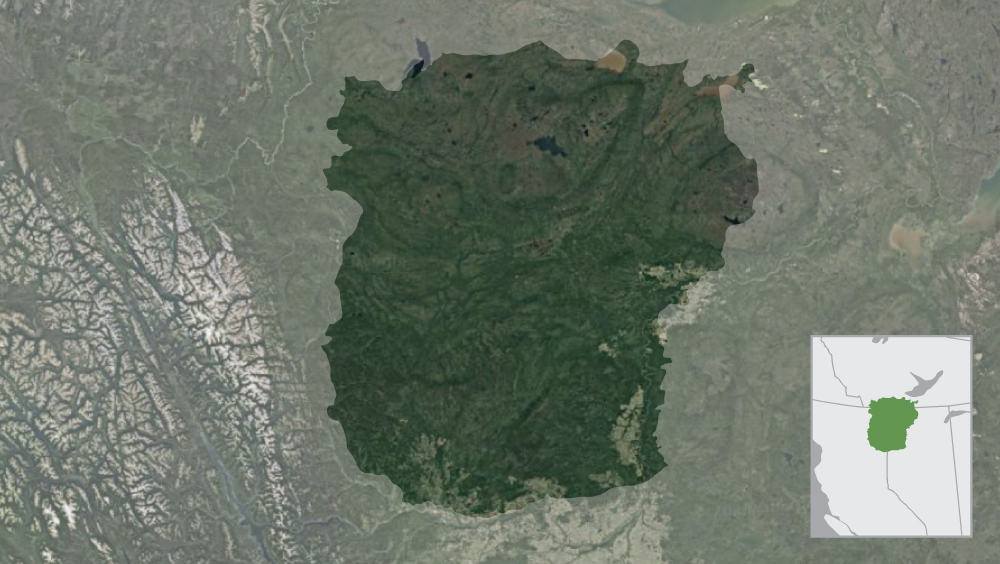 Dene Tha' Traditional Territory
The Bistcho Lake area is an extremely important cultural, spiritual, and harvesting place for the Dene Tha' First Nation. Many band members and Elders have noted the great cultural importance – and need for its long-term protection and conservation – of Bistcho Lake.
There are two Dene Tha' First Nations Indian Reservations on the southeastern shores of Bistcho Lake: Jackfish Point 214 and Bistcho Lake 213.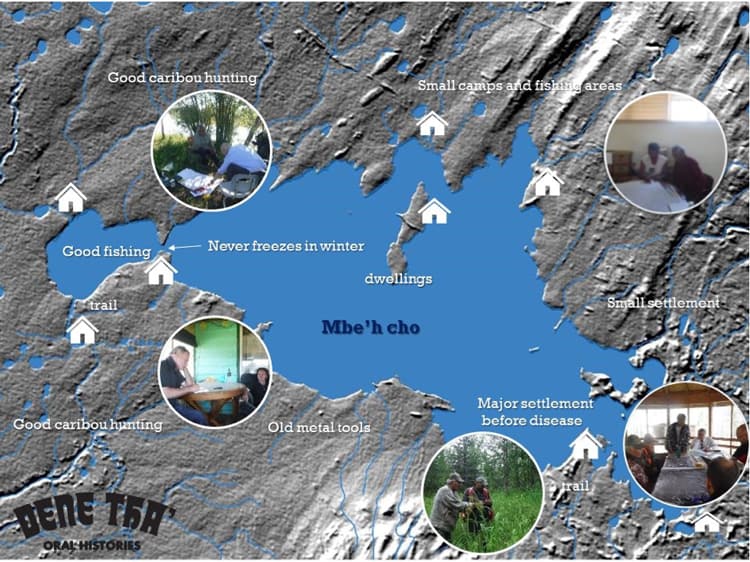 Archeology at Bistcho Lake
Between 2013 and 2019, Dene Tha' students, Elders, and archaeologists participated in numerous archaeological surveys and excavations in the Dene Tha' traditional territory.
The findings exceeded all expectations. Almost 200 historical resources were recorded, including large and small pre-contact sites, historic settlements and trails and various traditional use sites. These findings complement the oral stories of Dene Tha' people. Bistcho Lake is an important and ancient place to the Dene Tha'.
Most of the recorded sites represent precontact camps that go back at least two or three thousand years – if not more. They range from small sites to large campsites occupied for hundreds (if not thousands) of years. These artifacts testify to long-range contacts between different Dene peoples and Mbecho inhabitants.
Dene Tha' Elders shared stories of their own travels over long distances to meet people, trade and exchange information and resources.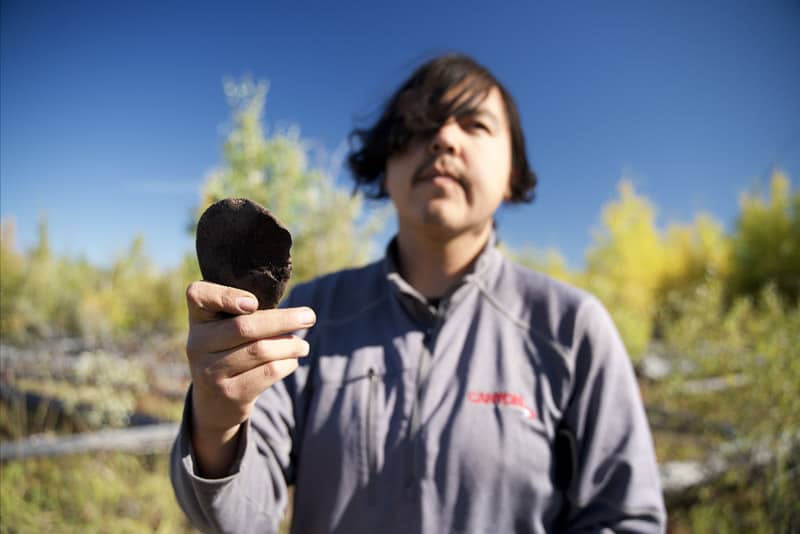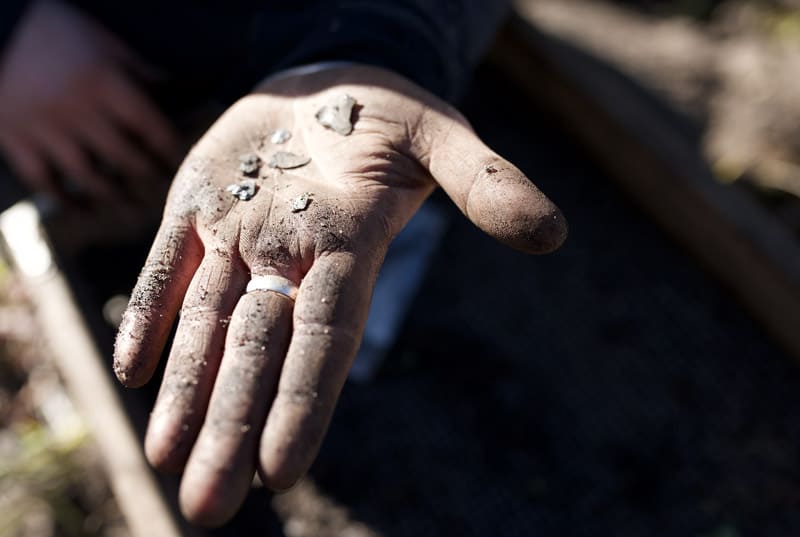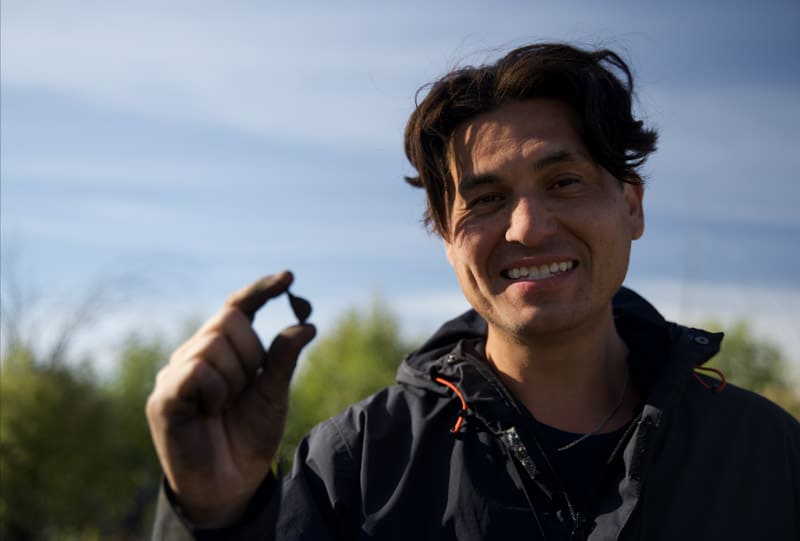 The Bistcho woodland caribou herd range extends throughout and beyond the northwest corner of the province. The herd is considered unlikely to be naturally self-sustaining and long-term trends suggest the population is declining.
In community interviews with Dene Tha' Elders, one of the important aspects of Dene Tha' life was hunting of boreal woodland caribou across the Cameron Hills. The Elders' shared intimate knowledge and stories of the woodland caribou and their historical behaviour and movements.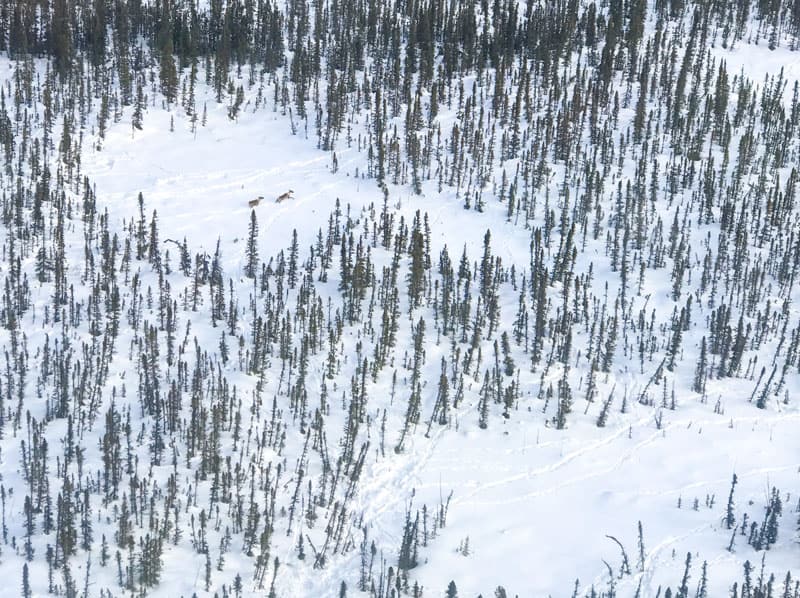 Five focal species of risk are found within the Bistcho Lake area:
Woodland Caribou

Sandhill Crane

Moose

Bison

Trumpeter Swan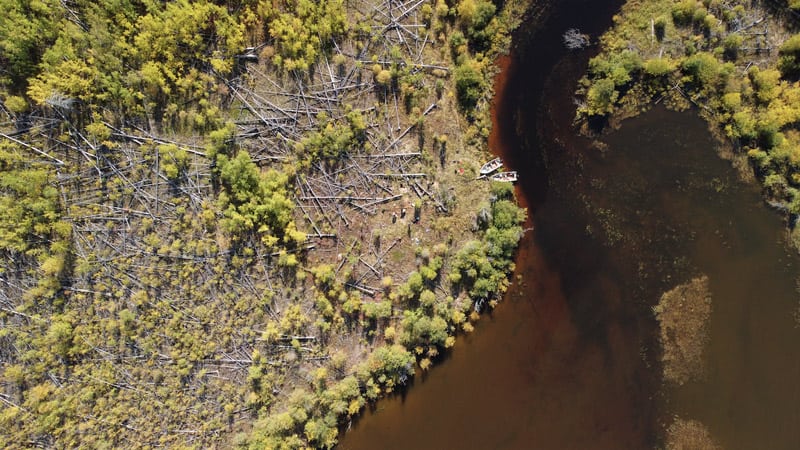 The federal Species of Risk Act lists 12 species that share their range within the region, including:
Woodland caribou (boreal population) Threatened
Short–eared Owl Special Concern
Grizzly Bear Extirpated
Common Nighthawk Threatened
Olive–sided Flycatcher Threatened
Rusty Blackbird Special Concern
Yellow Rail Special Concern
Bank Swallow Threatened
Gypsy Cuckoo Bumble Bee Endangered
Wolverine Special Concern
Horned Grebe (Western population) Special Concern
The Bistcho Lake region has been heavily explored and legacy seismic lines cut through the landscape. There is relatively little active industrial development, so now is a great opportunity to protect the important cultural, spiritual, and harvesting area for the Dene Tha'.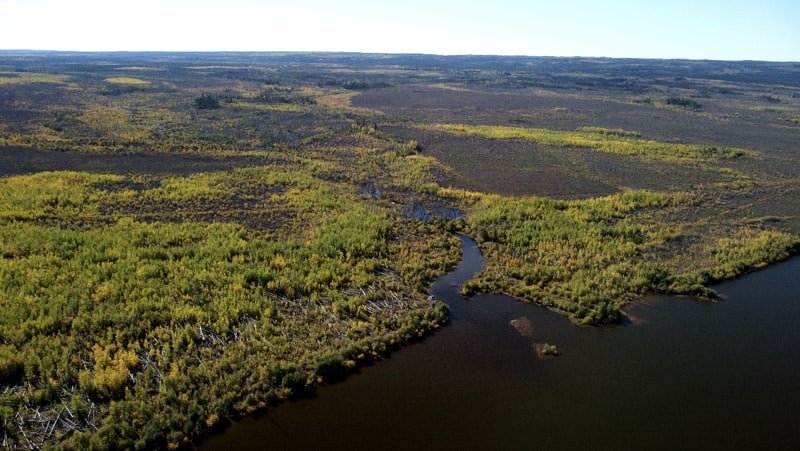 An Indigenous Protected and Conserved Area can formally conserve and protect Bistcho Lake. See how.